Following up on the ban on a number of popular Chinese apps last week, the government of India has backed the launch of what is being called India's indigenous 'super app' for social media activities. Called 'Elyments', the app was launched earlier today by the Vice President of India M. Venkaiah Naidu.
Among its most attractive features, the app will reportedly be available in eight Indian languages, and offer features such as a social media content feed, a chat interface and options to make audio and video calls. The app is said to have been entirely made in India, and has been listed on the Google Play Store and the Apple App Store by Sumeru Software Solutions – the promoters behind The Art of Living organisation's smartphone applications.
Revealing details about the app on Twitter, Naidu said, "More than one thousand IT professionals, who are also the volunteers of the Art of Living, have together created an indigenous app named Elyments. It's appreciable that the app will be available in eight Indian languages. India is an IT powerhouse and we have some of the world's best-known names in this field. With such a huge pool of talented professionals, I feel there should be many more such innovations coming out in future."
On the occasion of Guru Purnima, the Vice President, Shri M Venkaiah Naidu virtually launched an indigenously developed social media super app- Elyments. pic.twitter.com/1R32MGiOd7

— Vice President of India (@VPSecretariat) July 5, 2020
The app which is available in eight languages already has over 100,000 downloads on the Google Play Store. Its official statement on the play store says that through the app users can "connect and converse with friends, share updates, network with like-minded people, discover interests, make seamless voice and video calls, and much more."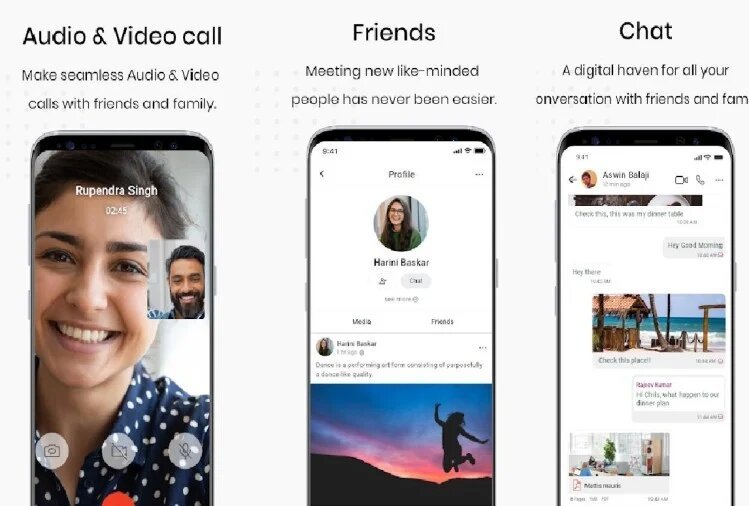 The app also says that it has given importance to privacy and all the servers are hosted within India.
"It is aimed at giving a new boost, a quantum jump to the economic potential of the country by strengthening infrastructure, using modern technologies, enriching human resources, and creating robust supply chains," said Naidu.
Prime Minister Narendra Modi had earlier called for an Aatmanirbhar Bharat (a self reliant India) and had urged entrepreneurs and innovators to build for India. Following that, the ban on 59 Chinese apps including TikTok has seen a surge in 'Made in India' apps taking the spotlight.