You may not have heard of Blloc, but the Berlin-based company is working on the very impressive Ratio — a launcher aimed at fundamentally changing the way you see and use your smartphone.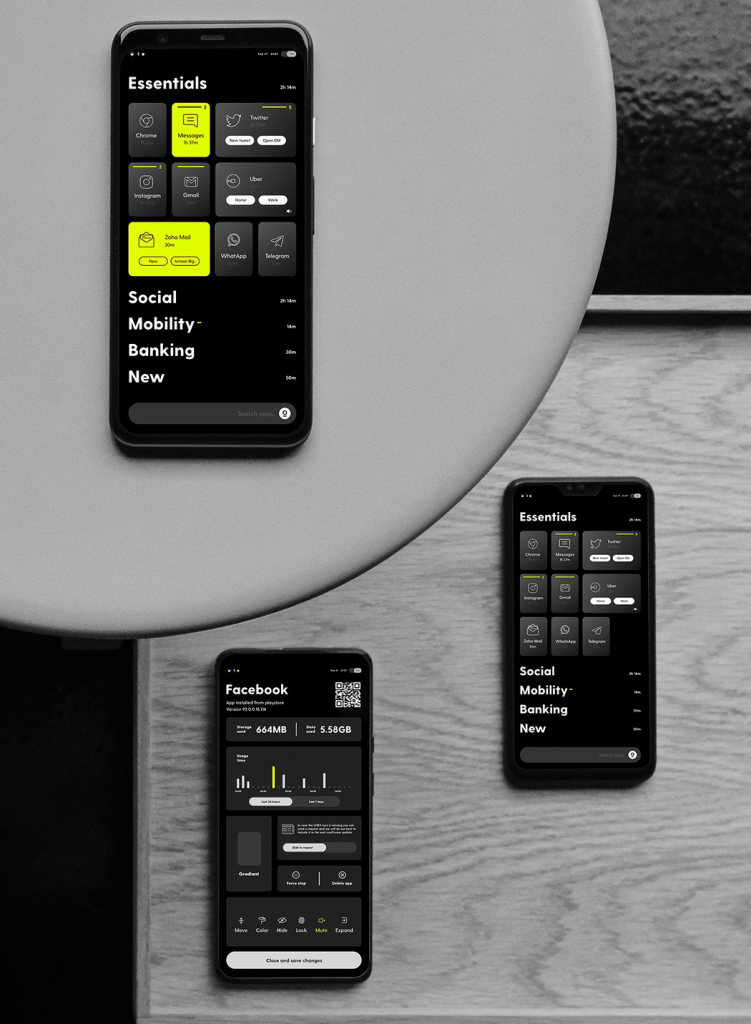 It's designed to make you more aware of just how much you use your device and minimize daily distractions, all while simultaneously helping you to curb overuse with a much more simplified user experience. Considering that we are more accustomed to tweaking, tuning, and enhancing our smartphones with a third-party launcher, this quite a departure from the accepted convention — at least on Android.From the outset, this feels like the opposite of most launchers, a sort of "anti-Launcher".
Ratio consists of two main sections or screens. You have a main "Drawers" home view, which collates all of your applications into distinct sections, and the "Root" view. This is a section that can host a user-selection of widgets such as the current weather, some currency and unit conversion tools, RRS feeds, plus a few more on top. It is clearly designed to stop you from diving into apps, giving you information at a glance rather than overwhelming you with options.
From the Root view, you can use the sort of "mini-apps" like a timer, view a weather timeline, and even get news kind of like how the Google Discover feed collates them — but direct from one particular source. It struck me straight away that this would definitely be something that could work really well on the Pixel Launcher or Google Discover feed if implemented in a similar manner.Using Ratio means a full change of your core OS experience, which, of course, might be a bit jarring for some people out there. Especially those accustomed to having "proper" app drawers and a multitude of icons littering their home screens. You can swipe into the Root view, or stick with your main Drawer view — that's literally all there is to Ratio from the outset.Just because Ratio is more minimal, it doesn't mean that the team at Blloc wants to stop giving you customization options. You can make it your own in a similar manner to how you can customize iOS. That means you can do the basics like drag and drop icons around into your various drawers and rename them accordingly. Although, on top of that, you can change the color of specific apps, and even expand them with quick toggles — although I wouldn't suggest this as it does start to get a little cluttered and messy.Initially Blloc launcher was based on Invite but now its available for normal users and can be downloaded from play store.